Shopping Local:
The Environment Will Thank You!
Did you know that the typical carrot travels 1,838 miles to reach your table? That is quite a distance! What we don't think about, is how much fuel it takes to get that carrot from the farm to your kitchen. It took fuel to harvest the carrot from the fields. It took fuel to get that carrot to the grocery store. And it took fuel to get you to the grocery store and home again!
By shopping locally, you are reducing the need for long car rides or bus trips. You can reduce even more of the pollution you are creating by walking to the grocery store, or driving a short distance to a local store or farm. For more info on shopping locally, you can watch this brief presentation here.
But it isn't just about the amount of fuel being expelled by vehicles that is the problem. By shopping locally, traffic is kept down and pollution is lower. Energy is being conserved through lowered need to package and transport products. And natural habitats are preserved, as small businesses generally take over an existing location, rather than building a new shop on never-before developed land. Its good for the environment, saves you time and energy, and really isn't any more effort on your part to shop locally!
As a local business owner, did you know that you are using less municipal resources than a chain store would? And that you are part of the largest employers nationally? Well good for you! This is something that you can proudly share with your customers. Taking part in locally-themed events like #ShopTheHood, #ShopSmall and community organized events are the perfect way to capitalize on the good feeling people get when they shop local! If your community doesn't have a local shopping event, approach your Business Owners Association and get one started! Aim for a winter holiday event and be ready to welcome all of your new patrons!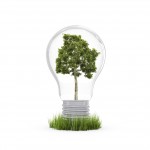 Up Next: Without the local shops, where would the character come from?
Yes, we support local businesses!

Quick links to the rest of the series:
Related Articles: