New:
Organizations who have recently updated their Profile Pages are now listed together on one page.
Example:
http://members.barriedirect.info/updated-profile-pages/
Breakdown:
The recently updated pages are organized in two ways. First, they are separated by Enhanced and Basic Profile Pages. Recently updated Enhanced Profile Pages come first, followed by the recently updated Basic Profile Pages.
The recently updated Profile Pages are then broken down by the date and time of the last update.  The most recent updates are found at the top of the category.
However, Enhanced Profile Pages always come first, no matter how recently updated the Basic Profile Pages are.
For example,  Anthony Adam Mortgage Sense Inc., with an Enhanced Profile Page, was updated  2 days ago:

Even though the Barrie Condo team updated their page 4 hours ago:

Anthony Adam Mortgage Sense Inc. would come before Barrie Condo Team because it is in the Enhanced Profile Page category.
Features:
Merit badges: Merit badges are placed on the left hand side of your logo and reflect how recent the update was with a gold, silver or bronze badge.

Time of last update: The time of the last update is shown so that everyone knows how recently your page was updated!

Headline and subhead: The first Headline and first Subheading from the Profile Page are pulled into this list to provide more information about the organization. This also creates consistency between pages.

These headings were taken from here on the Profile Page: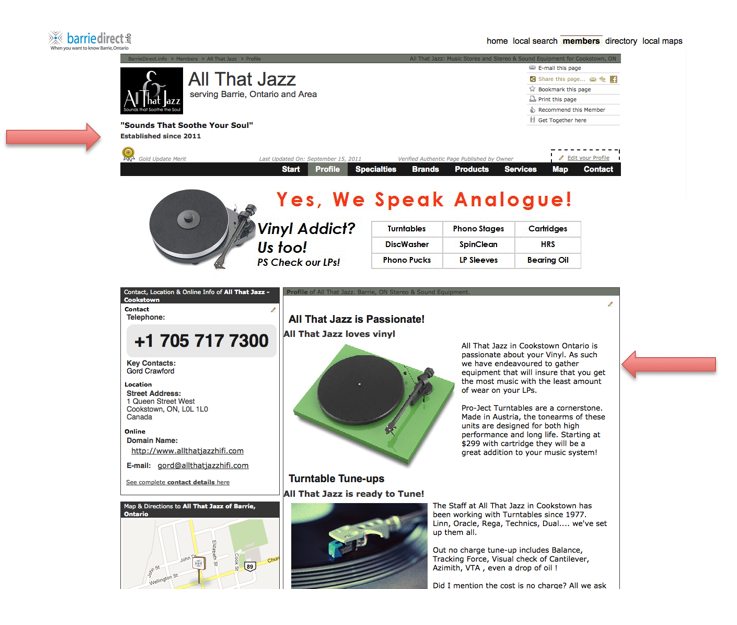 Logo and name: The organization name and logo are shown in the Recently Updated Profile Page list for easy recognition.
There is a maximum of 20 organizations in the list for recently updated Profile Pages: 10 Enhanced Profile Pages, and 10 Basic Profile Pages. Organizations can get their names on this list simply by updating their Profile Page. The more your Profile Page is updated, the more your name can be featured on this list!
Example of Recently Updated Enhanced Profile Page list :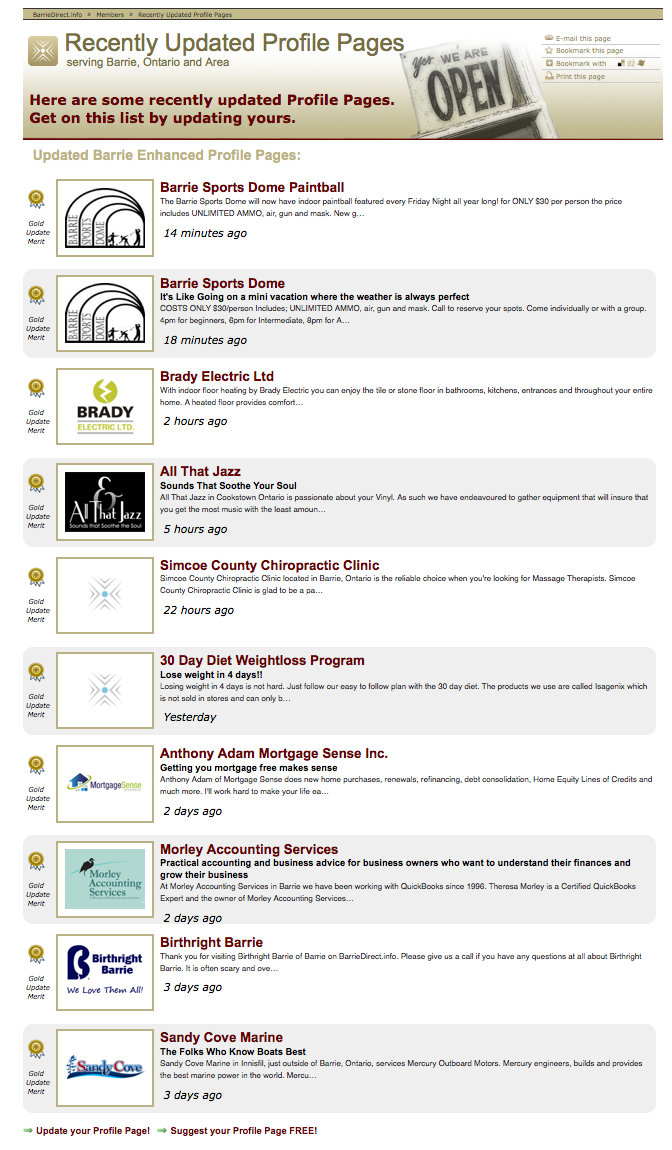 Example of Recently Updated Basic Profile Page list :