Colors schemes are available on the Enhanced versions of CityDirect.info pages.
The easiest way to log in to change your color scheme is to sign-in to your Account Overview in Centerpointe.
1. Once there you want to select "edit" your Organization Location Details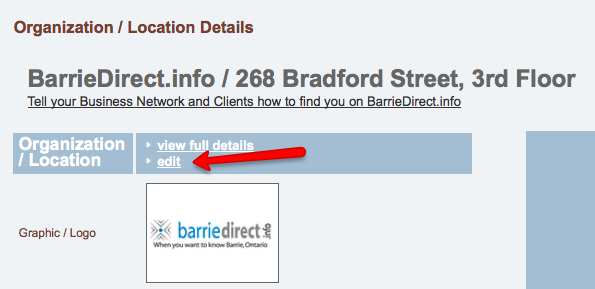 2. In your Branding section select "Click here to select a colour scheme that best matches your organization's branding."

3. Select the satellite button beside the color scheme that you want to use.

4. Scroll down to the bottom and select "Save Changes…" Remember, Centrepointe sessions time out after 45 min.

You will be returned to your Organization/Location Details pages.  To return to your Account Overview scroll down to the bottom and select "Preview Edits" and then "Save and return to account overview."