Your CityDirect.info web pages offer you many different ways to improve the look and feel of your pages. Differentiating your pages and customizing your graphics, easily sets you apart from the competition. There are different places you can add graphics, and there are a few things you need to know:
First, all graphic, color and branding options are exclusive to the enhanced versions of all of our products. Basic pages do not have the option.
Second thing to pay attention to is the size of each graphic and the location from which you are uploading them. Each image can be uploaded from a specific location in Centrepointe, and each image has specific publication requirements.
Publication Requirements are always located right above the location where you upload an image.  In order to successfully upload, an image must be sized correctly, or Centrepointe will not allow you to upload the image.
If you do not have the ability to upload the images your self, here are some great resources that will allow you to adjust the images:
Avairy's Image Editor (Watermarks all finished files for free version)
Obvious Ideas downloadable image re-sizer
Resize.it Online image re-sizer (will take a few steps)
Editing graphics can be very time consuming and frustrating,  and often not something that everyone enjoys spending time on. If this is the case, let us take care of it. We offer graphic design services and will adjust and upload your pictures for you. Just call and ask.
Here are a few examples of the graphics we have done: Dr. Chris Schell, Tropical North, Bayview Tree Sales.

1. Logo: Your Logo is the most important graphic on your page. This is how people are going to recognize your organization. Once uploaded, it will appear prominently on each of your enhanced pages.
Color Scheme:  Your color scheme is an important part of the overall look and feel of your web pages.  Currently, we have over 60 different color scheme options you can choose from.  You simply need to change your color scheme in one location and it will be applied to all of your pages.  If you are having trouble finding the right CityDirect.info color scheme, talk to your Marketing Specialist to see how you can get a customized color scheme.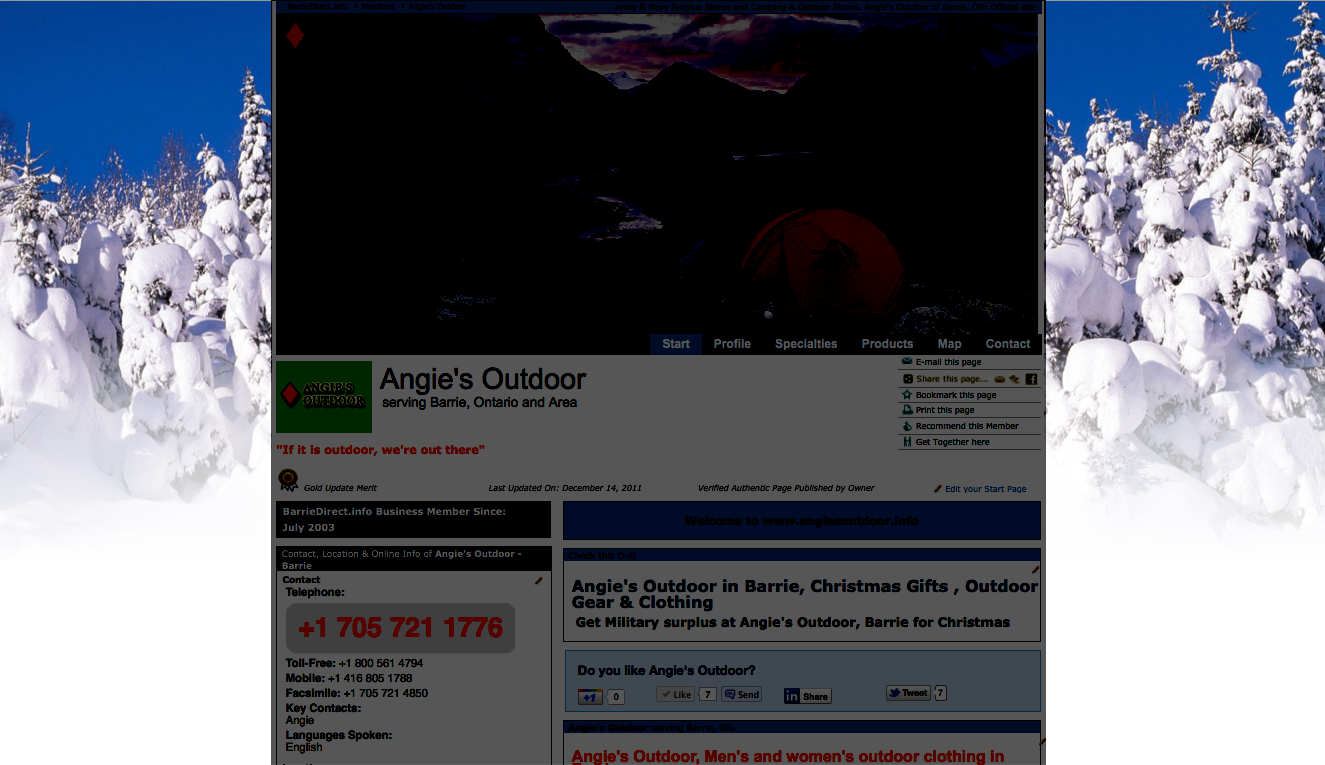 2. Background:  A well chosen background can tie the look and feel of your pages together and enforce the overall look and feel of all of your pages.  Background images show on the left and right sides of your information.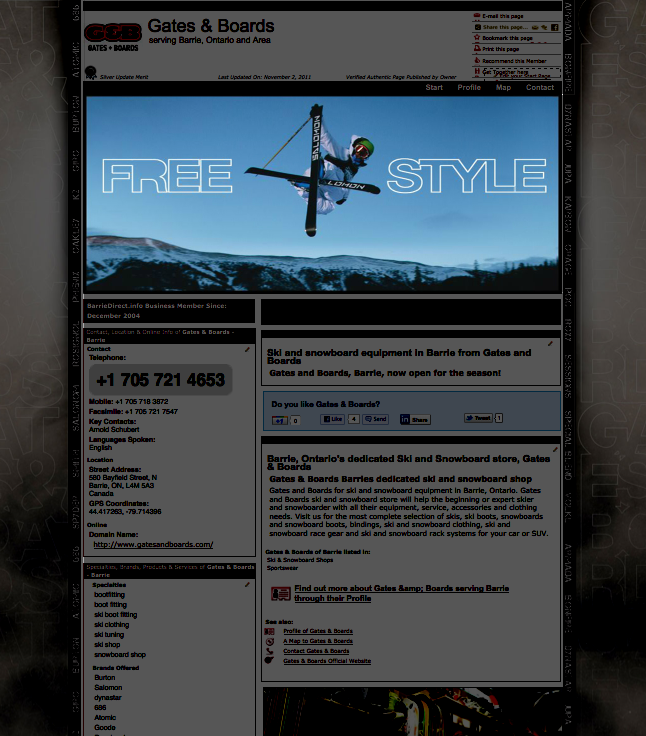 3. Header Graphics:  Header Graphics exist on the Start Page, Profile Page, Specialties, Brands, Products and Services Pages.  They are located at the top of the page and are normally the very first thing that someone will see when they arrive at a page. Click to learn more about editing your Header Graphics.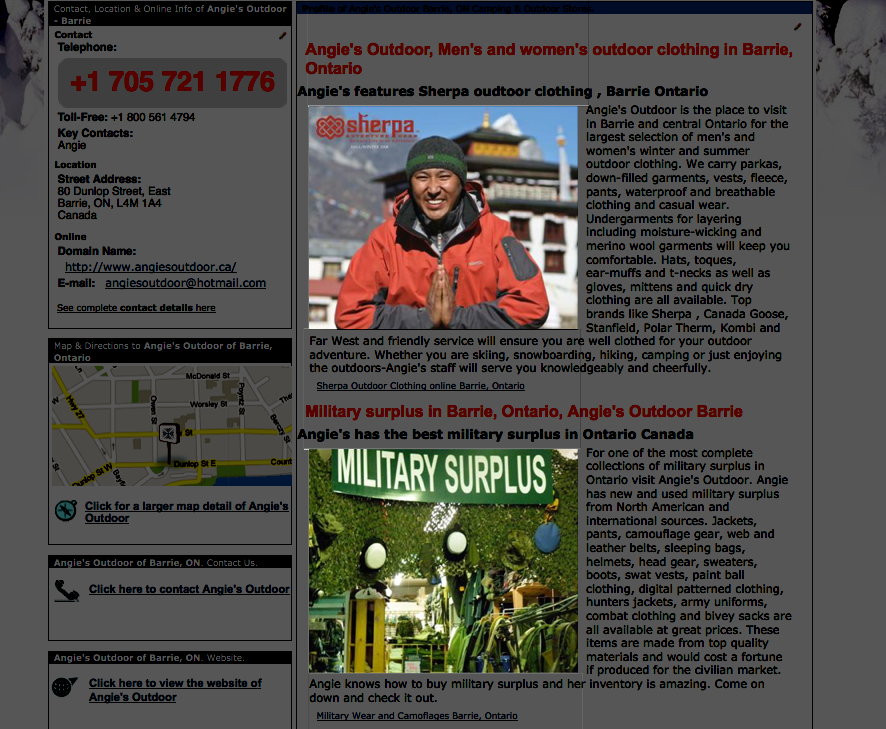 4. Paragraph Graphics: Paragraph Graphics are available for each content grouping.  Their purpose is to attract, interest, and inform readers of the content of the paragraph.  These images are visual representations of what you will find in the article and should emphasize your main message.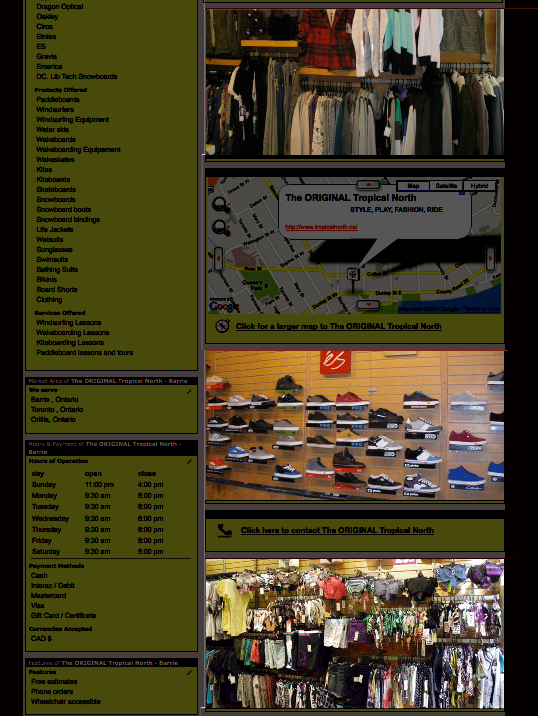 5. Inline graphics: These graphics exist between different sections on your Start Page and Profile Page. They are great ways to visually attract visitors to a particular aspect of your business, whether it be a specialty of yours, a brand you carry, or a product you offer.