Improved:
Before, the Members Area Page showed updates to the Start and Profile Pages only.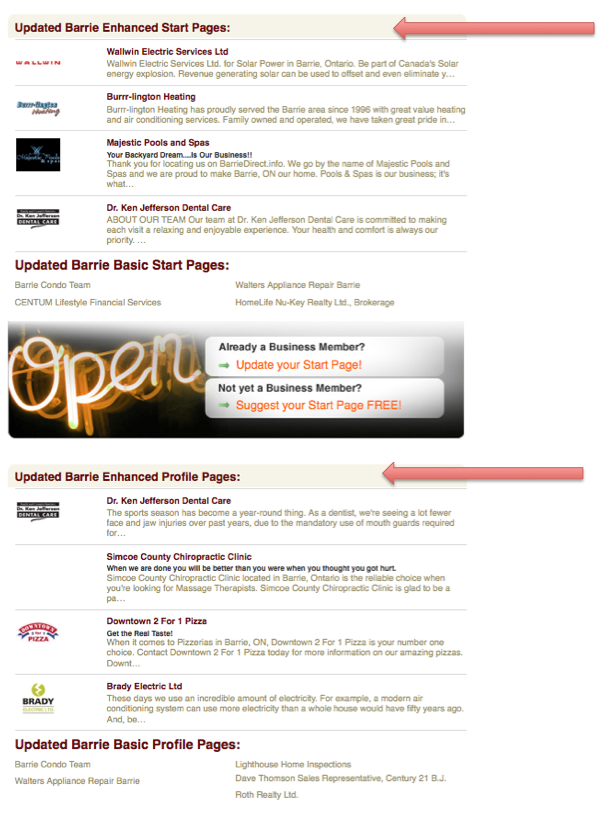 Now:
The Members Area Page shows updates to more pages, including:
Specialties Page:
Brands Page:

Products Page:

Services Page: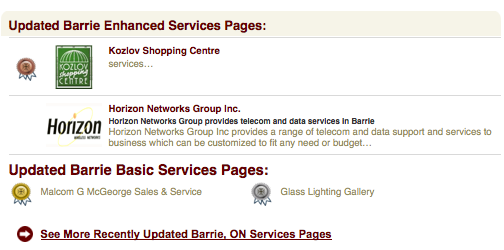 In addition to there being more updated pages shown on the Members Area Page, these updates also have Merit Badges.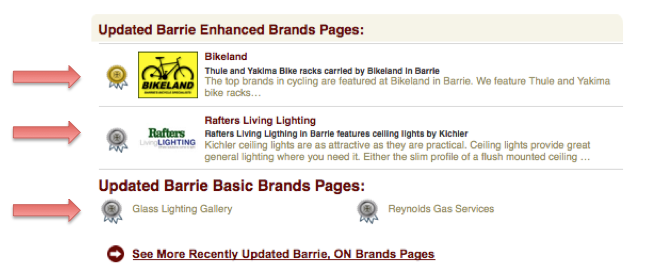 The Merit Badges, awarded in gold, silver and bronze, reflect how recently your Page was updated. The most recently updated pages get a gold badge, and higher placement in this list!
Lastly, in the side bar on the right hand side of the Members Area Page, we have included the business names and links to businesses that have:
Recently become Business Members:

Recently customized: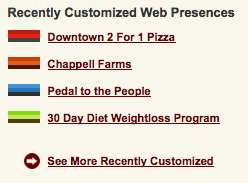 Recently Launched Websites: