Claiming or creating a listing on the CityDirect.info network allows you to control information on your Directory listing or publish new information.
Note that only Business Owners, or an authorized Marketing Manager employed by the company will be allow to control a businesses listing. Under no circumstances will 3rd party organizations be allowed to control a listing of another business.
To Claim a listing:
Method one: From your 'More Info'
Your more info page is simply a page that contains your vital business information such as your phone number, address (if available), and business name as well as applicable categories.
You will find the "More Info" page by clicking on your Directory Listing on your CitySite.
There are sevral different "claim" or "edit" buttons throughout the site.  Clicking on any of them will allow you to start the claim process.
To Claim or Create a listing
From City Site or Directory Sub Categories.
On almost every page on the CityDirect.info network there are "sign-up" and "sign-in" in the top right hand corner of the page. Simply click on the "Sign-Up" link to start the claiming process.
By using either of these two methods you will be taken to the account creation page. You can be confident while inputting your information that CityDirect.info will not disclose your it to any third party, you can read our privacy policy here.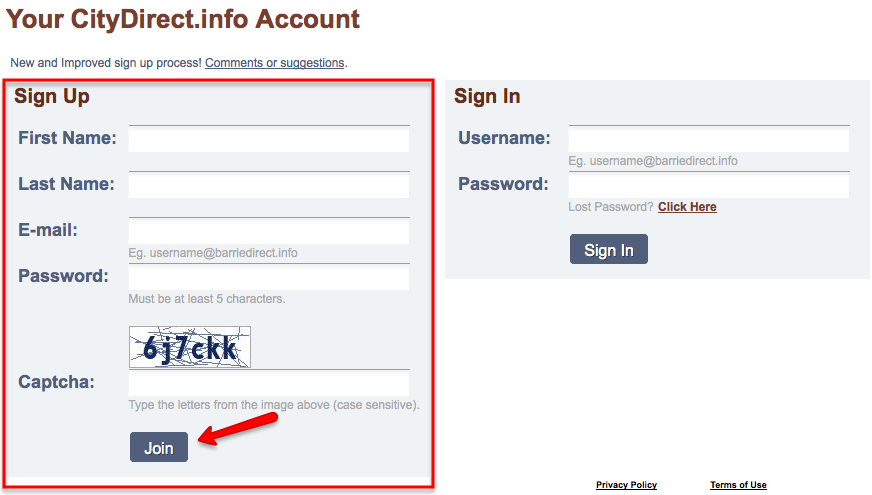 Once you have created your account select "join" and your account will automatically be created. Be sure to remember your password as you will use it along with your email to access your account in the future.
At this step you may be asked to sign in using the account that you just created. If you are, this is a normal step. Simply enter in your email and password and click "login."

Whether you are claiming an existing listing or adding one to our network, the first thing you need to do is find your organization on our CitySite.

First, search for your business by using your telephone number. If you are trying to claim a listing with an incorrect telephone number, use the number the current displays on the listing you are attempting to claim.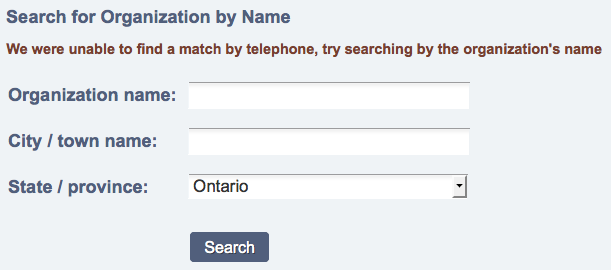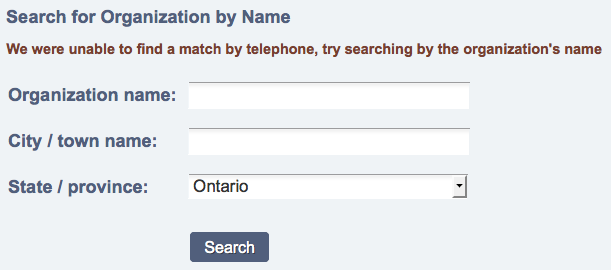 If no match has been generated, we then ask you to search for you business by it's name and city.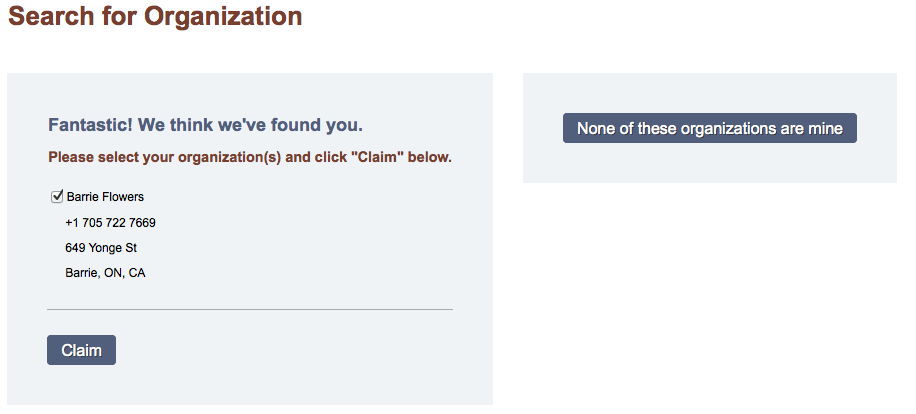 If a match has been found you will be able to select the satellite box beside it and claim it. If not you can choose to create a listing or search for it again.
Once you select claim, or create your listing, you will be taken to our Wizard that allows your to add and edit details of your business.