What is it?
A Content Management System is critical to the success of every website; however, many businesses are not familiar with this amazing technology. A CMS is an application that allows users to create, edit, and manage content on a website. Even without any technical experience, anyone can manage their web content as easily as writing an email. Designed for web publishing, it improves websites' search engine optimization (SEO) by providing options and features to index and search documents, as well as specifying keywords and metadata for search engine crawlers.
Many CMS are accessed online using a web browser, and are automatically updated to ensure that all users have the latest tools to manage their content. With a Content Management System, users can upload, publish, organize, distribute, and remove content from a website without needing the help of a Webmaster. It's easy for non-technical users to manage content such as text, embedded graphics, videos, and more on their website without having a background in coding and web design.
How does it work?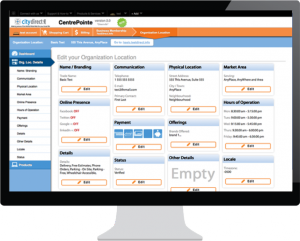 The goal of a Content Management System is to provide a user interface for building and modifying webpage content, as well as publishing live updates on a website. The four main functions of a CMS are content creation, content management, publishing, and presentation, which are all used to improve the quality of the site.
A Content Management System features an application that is designed to perform similar to Word. It provides templates and other tools that allow users to easily create pages and content without being technical. CMSs also allow users to manage the website's structure. Users are able to control where the pages go, how they're linked together, as well as their appearance once they're published.
Depending on the CMS, some tools are free to use, while others have a monthly fee. Many systems provide some basic components for free, and charge for extra features such as high-quality templates, web hosting, custom domain names, and more.
Why is it important?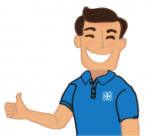 A Content Management System is essential for businesses with websites, as it allows users the capability to easily manage their website and its content. With a CMS, users are able to control administration, website management, and their control panel. A CMS has a powerful publishing software that allows the appearance and layout of webpages to be automatically applied during publishing of the site. It may also allow the same content to be published to multiple sites at the same time with content syndication. CMS lets graphic designers and web developers specify the design that is applied by the system. This ensures that the pages are consistent across the website and have a high standard of appearance, quality, and effectiveness. CMSs allow users to concentrate on writing great content, by leaving the website to the CMS.
How can it help you?
An effective Content Management System can support your business goals and strategies. It can help improve sales, increase satisfaction, and assist in communicating and engaging with your target market. To get these results, you need to choose a well designed CMS. A well designed CMS should:
Yes! We do Content Management Systems…

Create your own #LocalSuccess!
Related Articles: