What is Mobile Responsive?
A mobile responsive website is a website that automatically responds to different screen sizes to show the website in the best layout possible. Depending if the website is accessed on a desktop computer, a tablet or a smartphone: the website will always be optimized for the best user experience.
A mobile responsive website will help you reach more customers and get them engaged in your business. It's simple to get started, and with the growing trend of mobile web usage, it's essential for your business. Let us help you move into the multi-device age with a mobile responsive website for your business.
Click here to test your website. Does it pass the mobile responsive test? If not, your search result rankings will change.
More Customer Interaction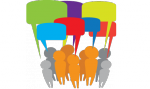 Reach and engage more customers: Our mobile responsive website will help you reach more customers and get them engaged in your business with our user-friendly application. It's important that your customers feel welcomed by you no matter how they find your business. Optimizing your mobile performance is a key for success.
CityDirect.info websites feature Click-to-Call and click-to-email options that enables customers to contact you by phone or e-mail with the push of a button. Our Google Maps feature allows potential clients to find your business and get directions straight to your door.
With 89% of mobile searches happening on the go, and 79% happening while shopping, you have an audience capable of taking action. Create a great user experience across many devices and screen sizes. Get more customers with a mobile website that is made simple.
User-Friendly Mobile Experience On All Devices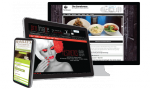 Did you know? 50% of mobile users are unlikely to visit a website again if they are dissatisfied with the website performance during their first visit. As a result, 30% of users are less likely to purchase from that company across ALL channels.
Having a mobile optimized website creates a better user experience for your potential clients. With CityDirect.info's mobile website builder, you can proactively reach out to new customers and expand your reach. CityDirect.info's responsive websites are lightweight, quick to load, and easily accessible on any type of device. They are simple to use and navigate, and save viewers from having to zoom in and scroll left or right to read page content. We provide a mobile solution that is cost effective and profitable. Go mobile in minutes! CityDirect.info's mobile responsive websites make it simple for your business to be mobile in minutes, without spending a fortune.
Yes! We do Mobile Responsive Websites…

Create your own #LocalSuccess!
Related Articles: