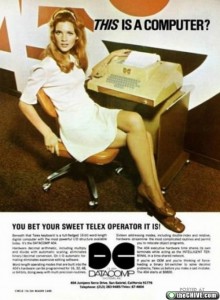 Does the success of your business really hinge on an image? It can.
Aside from the overall brand of your organization, the images you select to accompany marketing campaigns and to represent products & services are the most influential factor for consumers considering your business.  This is not a new idea but it is one that is consistently proven in both academia and the practical business world.
Some numbers to back this theory up:
67% of consumers say that quality of images is "very important" when considering to purchase.
Articles containing relevant pictures receive 94% more views.
64% of consumers think that images are more important than products' specific information.
52% of consumers think images are more important than reviews.
Need more numbers?
$1,000,000,000 – the amount that Facebook paid for Instagram, a photo startup.
53,748,272 – # of people who visited start-up photo centric social sites, in July of 2012, (it was less than 50,000 in the same time period last year).
People are drawn to images through a psychological association between image and emotion.  The proper use of images in your marketing strategy helps people establish an understanding of your product or service that goes beyond the delivered message.
Knowing how to use images properly is the key to success.  When executing your online marketing plan here are some easy to follow suggestions.
Use Relevant Images:  If you don't have the right images, you don't have a chance.  Though pretty basic, too many times people use images that are not even related to the content that surrounds them.  It is better not to have an image at all if you don't have one that is relevant.
Use Real Images: Carefully chosen stock images are inexpensive and effective, but real images will always trump.  Hiring a photographer or an accomplished graphic designer may be worth their weight in gold.
Use High Quality Images:  Image quality is the most determining factor in choosing to buy.  Anyone can purchase a digital camera and they have a high enough resolution to produce high quality visually appealing images.  If you choose this route, make sure you pay attention to lighting, shadows and color.
Do these seem basic? They are!
Every businessperson knows the old adage that you have 8 seconds to make an impression.   Once you have found an image that works well for your business and brand, plaster it everywhere.  Make it recognizable and let it help you build your brand.
Consider this image, widely regarded as the most recognizable photographic images.  It was adapted into an illustration, video and many other medium, that single-handedly built this companies success.
Investing in those 8 seconds could possibly be the best investment you ever make.