Header Graphics are an important part of each and every page, as they are the first thing that browsers see once they have loaded a page.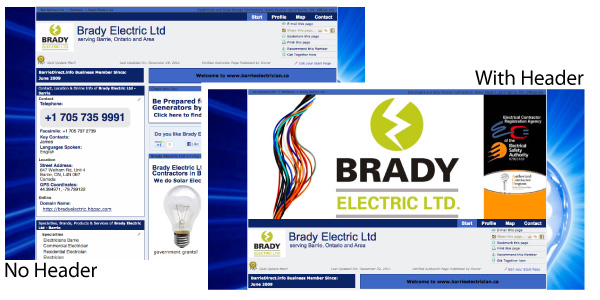 Like all graphics, the Header Graphic is exclusive to the Enhanced Versions of our products and are available on the Start Page, Profile Page, Specialties Page, Brands Page, Products Page and Services Page.
For our purposes we are going to take a look at how to upload a Start Page Header Graphic.
The easiest way to log in to change a specific Header is to use the "Edit your [[Page]]" icon on the specific page that you want to change your header.

Once you have logged into Centrepointe, using pencils you can see the graphic options available to you.
The Header is always the first upload option.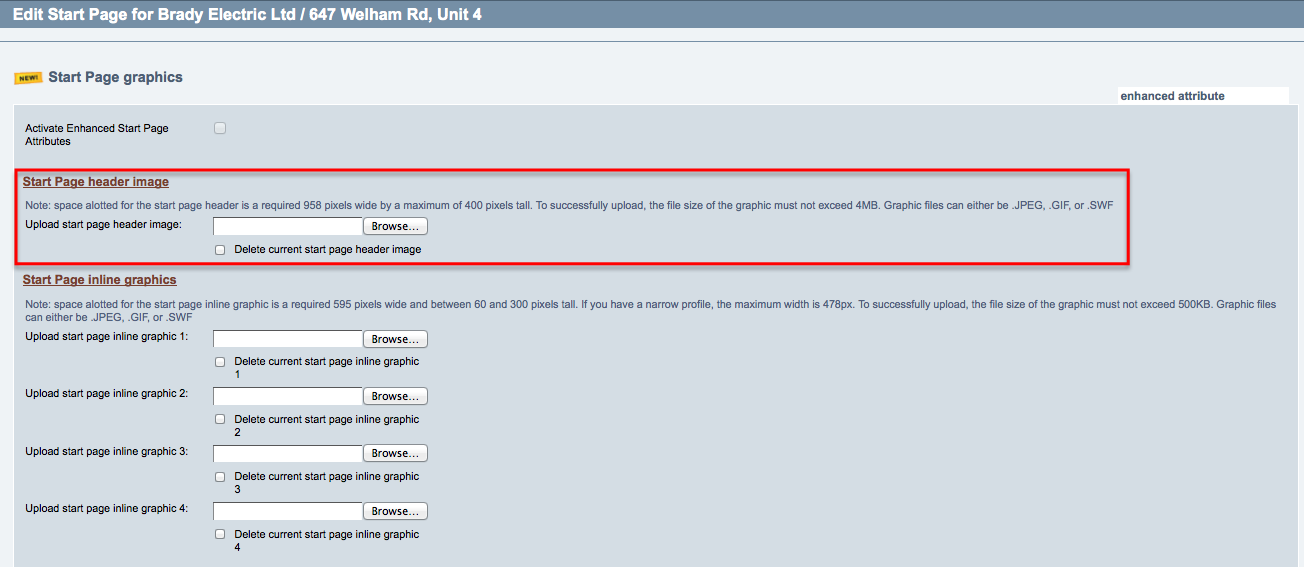 Uploading is as easy as attaching a file to a computer.
NOTE* Each graphic has specific upload requirements.  Please take specific notice of these requirements because graphics that do not meet the requisites will not upload.

In the case of the Start Page Header, the graphic is required to be 958 pixels wide, and up to 400 pixels tall.  That means that if you have a graphic that is wider or thinner than 958 pixels; even by one pixel, it will not be successfully uploaded.  If your graphic is any taller than 400 pixels it will not be successfully uploaded.
While we don't have specific posts on how to size images, our Graphic Overview post does point to a few good resources that allow you to create graphics with specific dimensions.
If you are having trouble with graphics don't hesitate to contact us about our Graphic Design Services.
For the purposes of this demonstration I have already created a header graphic with the correct dimensions.  To upload it, simply click on the "Browse" button.

Select the graphic that you would like to upload & click 'Save' or 'Open'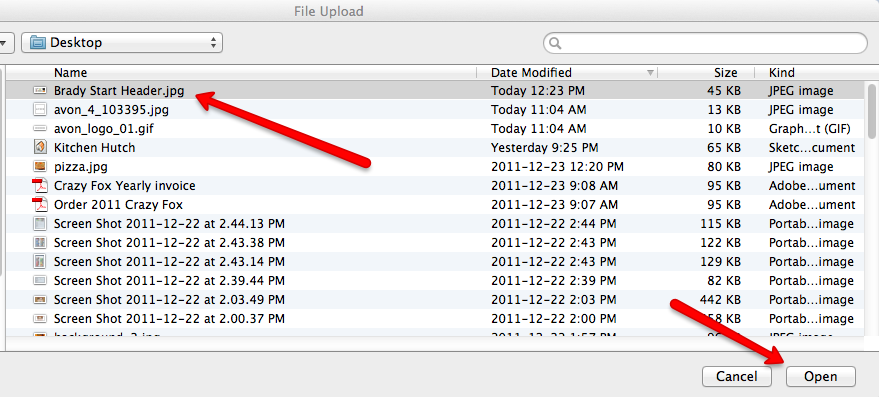 Scroll down to the bottom and select 'Preview Edits'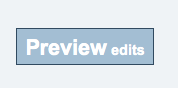 Should you be successful, you will go to the preview where you can select the 'Save and return to the Account Overview' button.  You may also notice in the top left hand corner of your browser that the system will inform you that your "Start Page has been updated"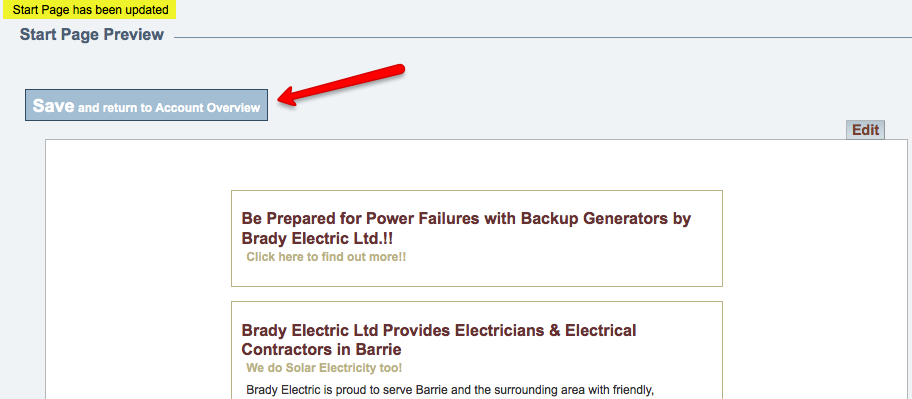 Should you be unsuccessful, you will see a message stating that the dimensions are not correct.

Simply click the 'Back' button to return to the Start Page edit area.
Should you want to delete the graphic, simply click on the 'Delete' check box below the graphic option and 'Preview'
Once you are done uploading your image, check your Start Page to make sure that it looks the way you want it to.