Improved:
Recently Customized
This page is still going to showcase the organizations that have been recently customized.
However… now, the order in which the organizations appear on the page has been changed.
We have set it up so that instead of the most recently customized pages being listed vertically like this with the most recent update at the top: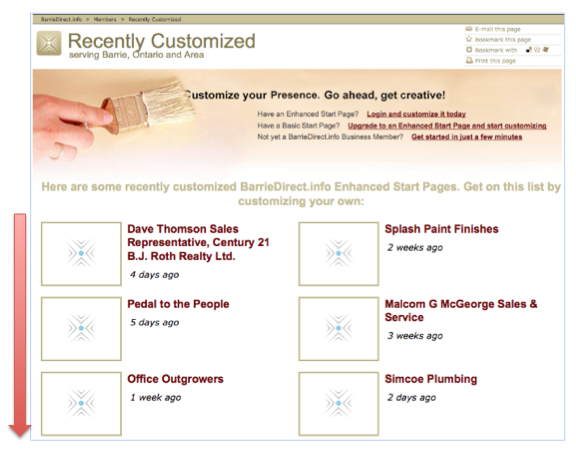 They are now being ordered horizontally with two names per row (one being the most recently customized page):
This new way the recently customized pages are ordered, keeps the most recently updated business names at the top of the page.
Customizing your page not only looks great and helps you stand out, but it can also get you at the  top of this page!